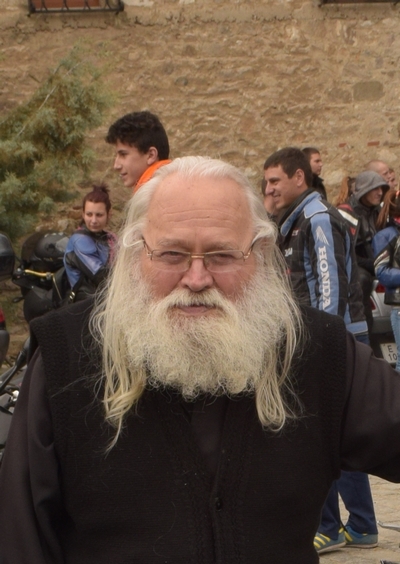 Today, 28.03.2017g. after a short illness, pass away  the brother of the Bachkovo monastery, f. Simeon.
Born in 1942. in the town of Pazardzhik, hi entranced into the monastery as a novice in 1966 and taking the vows  in 1967. Father Simeon performed his monastic obedience as sexton of the main church of the monastery for more than forty years diligently. Extremely accurate and responsible, hi also will remain in our memory for its kind-hearted, patience and simplicity of soul, which fulfill the Savior's words: "poor in spirit will inherit the kingdom of God."
 
God rest his soul and calm himself in the realm of the righteous!
 
The funeral service will take place on 30.03.2017 Thursday, in the main church of the monastery at 11'00 a.m.